Main Content
Delectable Discoveries
PREPARATION
Organizing a big event like Drupal camp is certainly no piece of cake.  From planning, to marketing and sponsorship, to logistics and inviting speakers and participants, to managing budget-- it requires giant efforts and unwavering commitment from members of the community to make it a screaming success. Especially when organizing members and volunteers are from different regions of the country, or are out of the country with different conflicting schedules, timezone and other high priorities on their plate.
A day before the event, my colleague Jonathan Himbing, who was the main organizer from Promet Source, a platinum event Sponsor for PH Camps in four consecutive years now, flew from Cebu to Manila early morning of the day to meet fellow organizers and volunteers to get pre-event things done. I followed in the afternoon to offer  an extra pair of hands. And so did our Chicago-based
CEO Andrew Kucharksi
, a hardcore Drupal evangelist who was in town from another Drupal Camp in Sydney, Australia. There I met for the first time Drupal Community members/organizers and volunteers in Manila. There was Paul and Gem, a really nice couple who have been very active in the community for years now. Gem also just came back from the Camp in Sydney.  The young eager faces of IT student volunteers who were also there were just tremendously inspiring.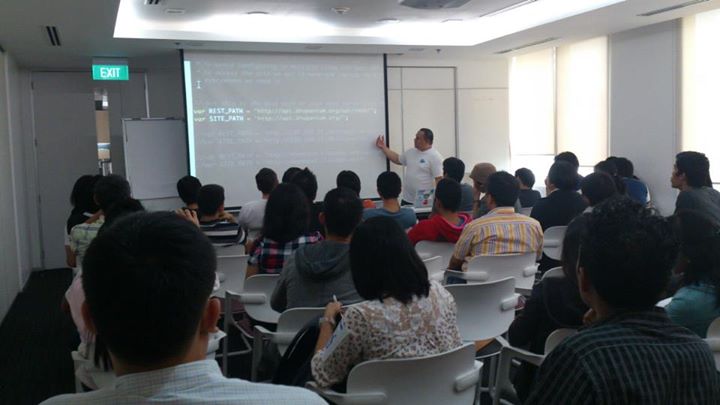 We all then proceeded to the venue. It was in Microsoft PH office. Like Mozilla Firefox, Microsoft was also the event's partner. And oh my lordy, we got all the support, the awesome space and facility we just needed! Edison of Microsoft stayed with us until close midnight to finish up all the manual work. That guy is a machine of ideas! We ended the night on one hand exhausted but excited on the other.
TEAM SUPPORT
The rest of Promet Source PH team arrived early morning the following day. Yay!  I never got to find out but I bet we were the only company that came in full force, sponsored the event (Platinum), co-organizing it-- plus 3 of our developers were speakers and our extremely smart and charming CEO facilitated 4-5 sessions.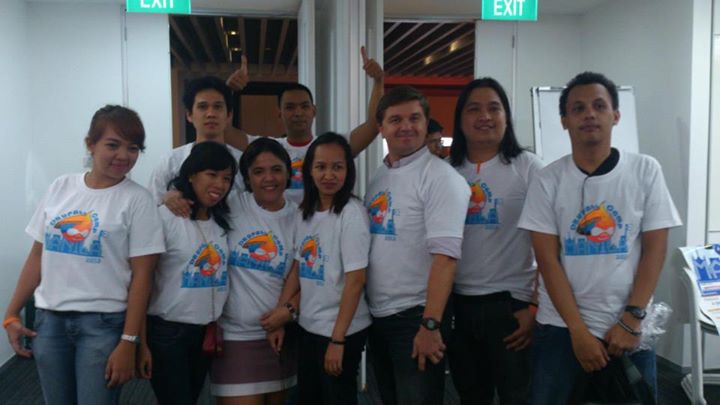 THE EVENT
The activity officially began at 8:00am with Registration. Early birds flocked the registration table and got awesome freebies from the event's partners and sponsors. Some freebies were also raffled and drawn in between sessions to keep the excitement going.
Past 9am, curtains were pulled up and full sessions opened. The sessions were divided into two levels – beginner and intermediate. Topics were varied, interesting and expedient. For beginners, the program covered everything from introduction to Drupal, installation and terms, to views introduction. For intermediate level, topics included web mapping with Drupal, project management tools and orgs, mobile development,
LoadStorm
, Drupal security hardening, Drupal commerce, theming, Drupal performance and scaling, mobilizing site with Drupal, how to contribute at Drupal org, building Drupal distribution, and Drupal on Windows Azure among others.
A close total estimate of 150 participants came. Throughout the day, all session rooms were swamped with fervent minds that gave and took every Drupal piece of information to be ahead of their game. I hopped in and out of the session rooms and in every one of them I felt the group energy, and desire to learn and share knowledge.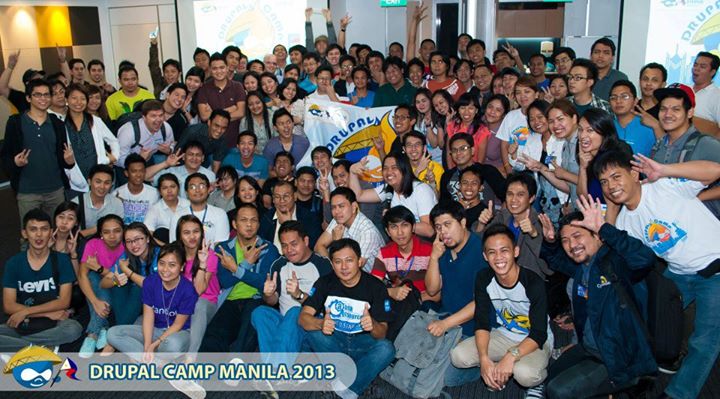 During lunch and small breaks, participants, volunteers and speakers had the time to acquaint, network, form a bond, trade information, and assist. The atmosphere was friendly and non-intimidating even for newbies. Speakers and Drupal authorities who were there were very approachable and accommodating.
CLOSING
My favorite part was the open forum. Interesting questions were asked such as: where is Drupal headed, and the future that awaits ahead, its relevance to start-ups, mutual expectations between the sponsors and community, among other things. For someone without an IT background, I was truly astonished to hear success stories from the panelists which Drupal and technology had led them to. It was just so inspiring to see how much passion each one in that room has for their craft and how driven they are to reach for their goals as individuals who are part of a committed and expanding community. There is certainly no way to go but up.
By Jinky C. Suarez